Air Duct Cleaning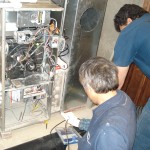 Welcome to the official website of AirDuct King. We are the premier Illinois based air duct cleaning business. You can expect an incredible suction power of up to 16,000cfm (cubic ft/ minute) with our American caddy vac and truck-mounted power vac systems. Many other companies use poor equipment that may cross-contaminate your ducts and leave them even dirtier than before because they cut corners trying to save costs. However, we believe in using high quality equipment to ensure a flawless cleaning.
Air duct cleaning at regular intervals ensures that the sensitive mechanical components of the systems remain free from debris and work more efficiently. Clean and well-maintained systems are less susceptible to breakdown than systems that are not taken care of properly. Another notable advantage of air duct cleaning is that it frees the duct systems from allergens; this in turn protects you from a wide variety of health disorders stemming from allergies.
Our technicians will clean your ducts by removing dust mites, pollen, dust and mold spores from them, each one of which are known to invite illnesses and allergies. We use the best air duct cleaning tools available, including the only power-vac system in Illinois to sufficiently clean your air ducts. When it comes to duct cleaning, no other company can accomplish the job as proficiently as us.
Through our high quality service, we guarantee 100% satisfaction to all our customers. We ensure that all the cleaning devices used by us are of supreme quality. To put it more clearly, no other duct cleaning company in the country uses such advanced devices for performing their tasks. Additionally, our technicians have several years of experience in working as air duct cleaners. They are also specially trained for completing jobs safely and effectively.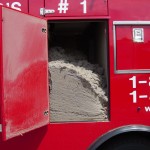 Don't miss checking out the other services we offer, including dryer vent cleaning, sanitizing, and chimney sweeping. We offer our services throughout the state of Illinois, which includes Chicago, Gurnee, Naperville, Joliet, Aurora, Carol Stream, Elgin, Glenview, Barrington, Palatine, Skokie, Schaumburg, Peoria and more. Call us if you need air duct cleaning in the Chicagoland area.
If you would like a free estimate, call us at 847-294-2400 or submit the free online estimate form. We will get back to you within 24 hours.